Welcome
This site features photos from aviation museums, multiple air shows, and places we found interesting during our travels throughout the world. Countries completed include Germany, Spain, Kenya, and Italy. The military section includes U.S. Military museums, Israeli armor, and Spain's National Day parade. If you like aircraft or armor, you've come to the right place.
We put this site together to showcase our most loved activities. We hope you like the site and visit often as the content will change and grow with time. As content is added, we will describe the changes on the What's New? page.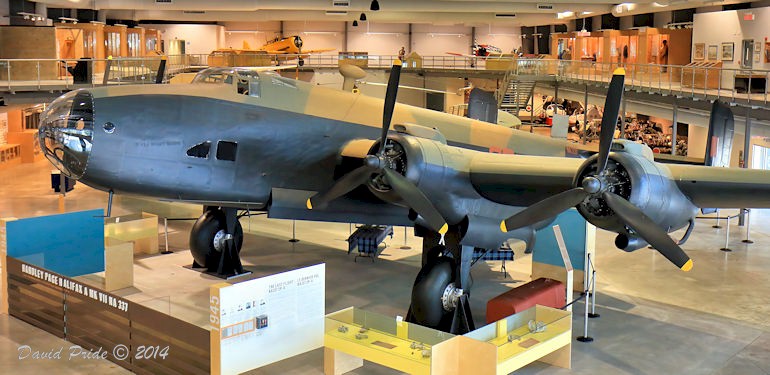 Above is a Halifax at the National Air Force Museum of Canada. On the lower right is B-26 at the MAPS Air Museum.
To the left is a link to photos taken at the Ohio Civil War Show in 2014..