Experimental Aircraft Association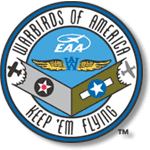 The Experimental Aircraft Association is the leader in recreational aviation. With over 170,000 members, it appeals to the sport pilot, the home builder, and ultralight enthusiast. The EAA has four divisions and affiliates: Aerobatics, Vintage, Warbirds, and NAFI. If you cannot figure out what my passion is, be sure to take my tour of past AirVentures.
This section features pictures of the EAA Oshkosh gathering from 1987 through 1997. Many of the aircraft shown here are no longer flying. They are either in museums, or worse, no longer exist.
Note: Most of the photos in this section are of relatively poor quality. They were taken with a film camera, and the telephoto lens was not very good - I just didn't know it at the time. I put the images out here because many of the aircraft no longer exist or are in museums. You will never see them flying. So, even though the images are not good, they are unique.