Yankee Air Museum
Thunder Over Michigan 2004 thru 2007
The Yankee Air Museum hosts the annual Thunder Over Michigan Air Show at Willow Run Airport in Michigan each year. This is one of the largest warbird gatherings in North America and definitely worth the trip. Thunder Over Michigan 2007 took place on July 7 & 8, 2007. This year's theme was Mitchell Madness, with 16 B-25s attening.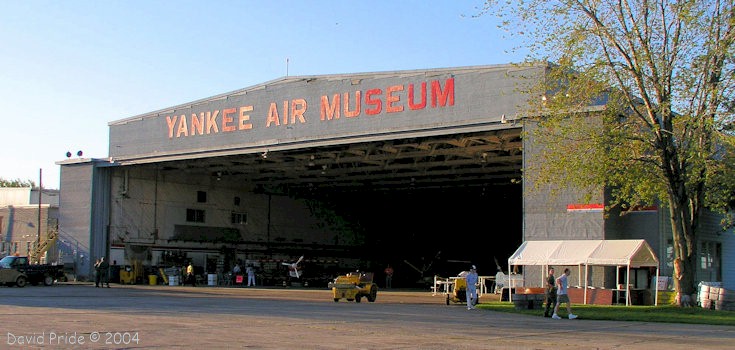 Thunder Over Michigan 2004 was the year of the TBM Avenger, 2005 saw the largest gathering of B17s since World War II, and 2006 brought a gathering of Hurricanes and Spitfires.
Among the losses in the 2004 fire were a restored North American YOV-10A Bronco, flyable L-39 Albatros, Lockheed L-60 Lodestar under restoration, Waco CG-4A troop transport glider, HM-293 "Flying Flea," Benson gyroplane, and a Republic F-105 that had once flown with the USAF Thunderbirds. Also lost were hangar displays, such as uniforms and photographs, and the museum's library.