The Gathering of Mustangs & Legends
This section is dedicated to two individuals who had planned to attend the Gathering of Mustangs & Legends but died earlier this year: legend and triple ace Robin Olds who died on June 14, 2007, and Gerry Beck who died in his P-51A, Precious Metal, at Oshkosh on July 28, 2007.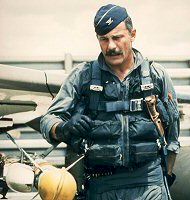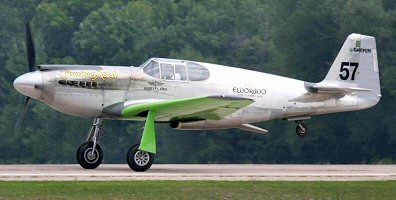 This event was billed as "A Once in a Lifetime Aviation Celebration." It took place from September 27 to 30, 2007, at Rickenbacker International Airport in Columbus, Ohio. The advertising also claimed 100 Mustangs were expected to attend, along with P-51 aces, crew chiefs, WASP's, and others.
I attended the event on 9/28/2007. While there were numerous P-51s in attendance, they did not come close to the 100 mark. You can read my comments on the organization of this airshow by clicking here. Time has not mellowed my bad impressions. Anyway, please enjoy the images I managed to get in spite of the poor conditions offered by the event's planners who charged me $350 for my Legends Club ticket. (General admission was $15.)