Dennison Train Festival 2004
The Dennison Railroad Museum, in cooperation with the Ohio Central Railroad, celebrated its 15th Anniversary with Train Festival 2004. It was the largest railroad heritage event of 2004. It ran from July 30 to August 1, 2004.
Many of the locomotives featured during the event are owned by the Ohio Central Railroad. The Ohio Central provides full-time freight railroad services and also offers passenger excursions powered by vintage equipment.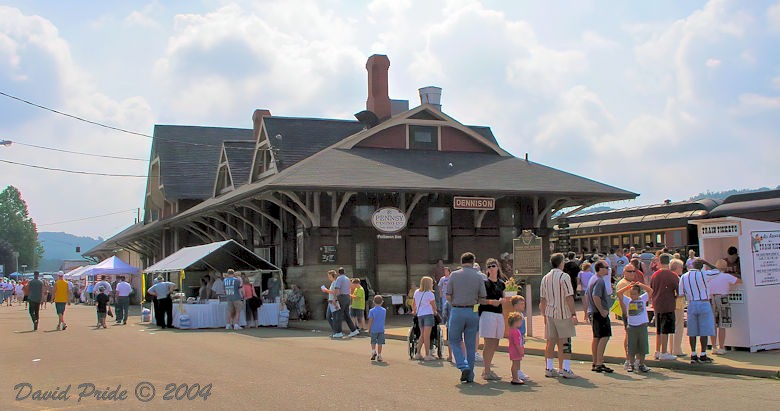 The Dennison Railroad Museum is a million dollar restoration of old Pennsylvania Railroad Depot at Dennison, Ohio